Introduction

By using the module "Scanning" you can check your site for malware code. The module was created based on Ai-Bolit scanner by Revisium. AI-Bolit scanner is an effective tool for webmasters and site administrators to search for viruses, vulnerabilities and malware code.
NB: The check does not affect the condition of the site or control panel and you can continue working with the panel while the scanner is running.
Upon completion, a report will be prepared. You can see it in the table below. The scanner just reports about found vulnerabilities and malware code. It will not remove or edit infected files. You can schedule scanning or launch it manually.
Scan site for containing viruses
To start scanning go to a card of the site you would like to scan and click "Scanning". To start scanning manually simply click "Launch" and select scanning options required.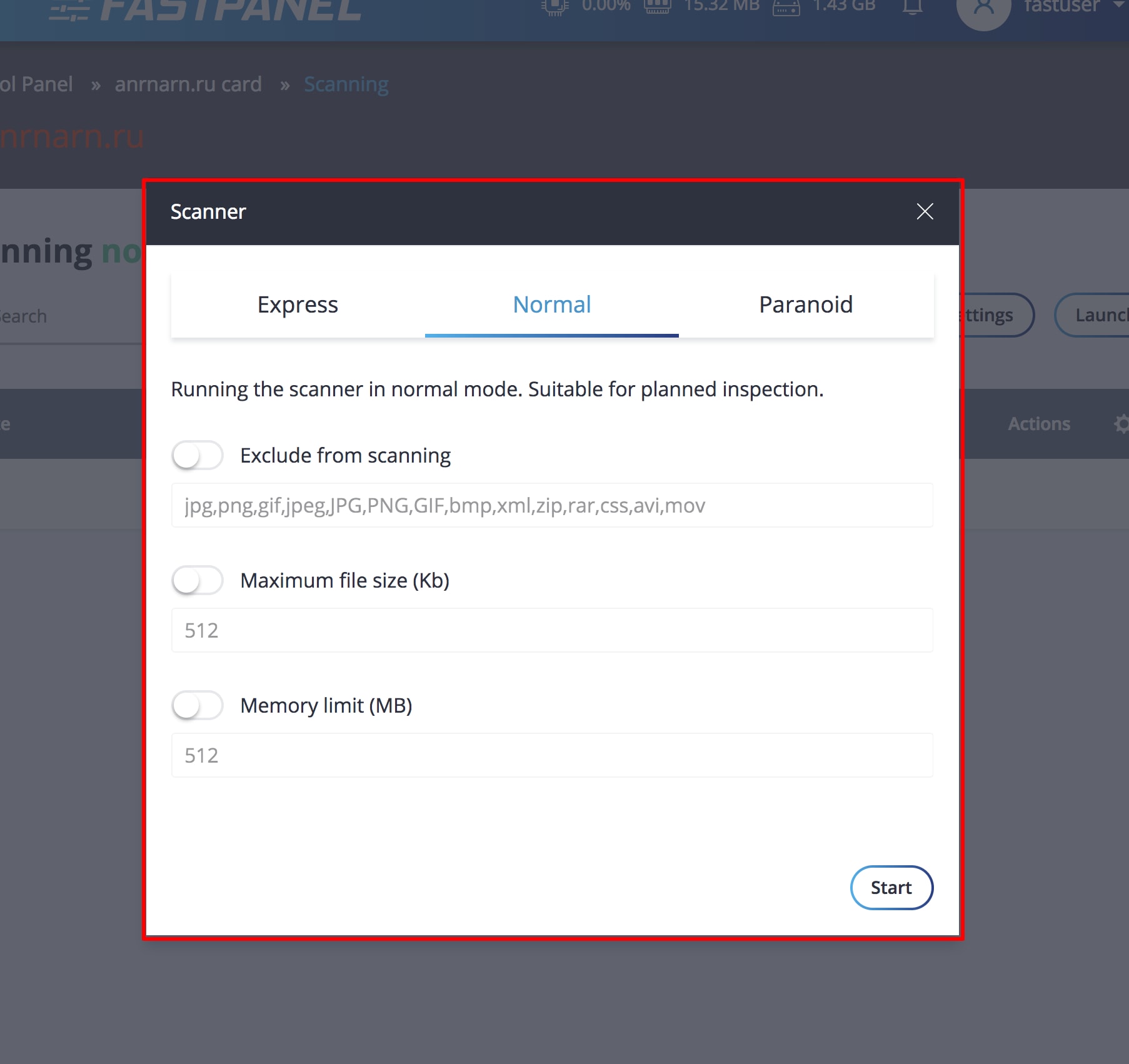 Scanning module supports three modes:
Express – scans only js, php, html and .htaccess files
Normal – scans all files for containing malware code in the site directory
Paranoid – scans all files for even potential vulnerabilities

You may exclude some types of files from scanning and set the maximum size of files to scan in the settings. You can also limit memory usage for the scanning script.
Scheduled scan

In FASPANEL you may schedule scanning by clicking "Settings" in the "Scanning" section. In the opened window you can schedule scanning daily, weekly, monthly or yearly. You also manually set your own schedule by clicking "Configure":

Scanning module also allows you to email reports. To use this feature enter you email address in the
"Email" field.

After scanning is complete you will receive an email with a link to report: